When you book your SCUBA or spearfishing adventure with WB Diving, you'll get to know these guys well during your trip. Our crew members have extensive dive training, advanced rescue training, and are all DAN DFA pro certified. Captain Chris and Brett take safety very seriously, But They also love to have a great time on the water!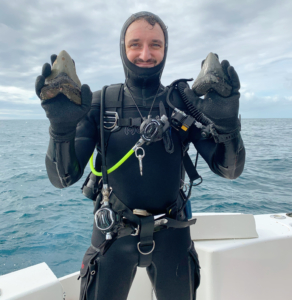 Captain Chris Slog
Capt. Chris became a certified diver at the age of 12, and he hasn't stopped since then. He grew up diving the shipwrecks off the New Jersey coast and learned from the most hardcore NJ wreck divers. The diving in New Jersey is challenging at best, but it provided him with a wealth of Knowledge and experience that proved invaluable. Chris Moved to North Carolina to attend UNCW where he Graduated with a degree in Marine Biology. He fell in love with the diving that Wilmington had to offer and he never left. Chris has held many hats in the dive business, from working as a research diver with NOAA to instructing and mating on many local dive boats. Chris is a licensed 100 ton Master Captain and has thousands of hours at the helm as well as underwater. Chris loves to share his experiences and knowledge with everyone that comes aboard Ledge Tender. Diving is his life, and you will be in great hands with Capt. Chris at the helm.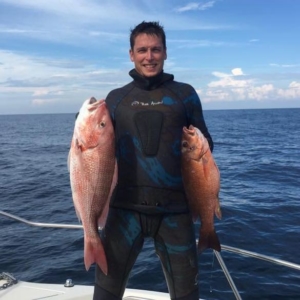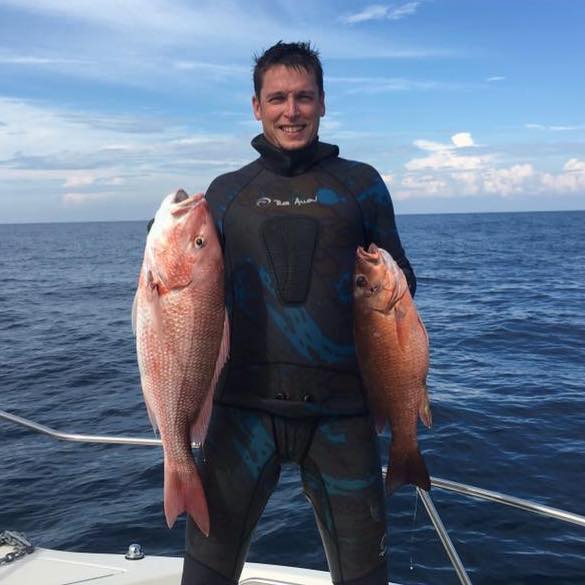 Captain Brett Garner
Brett began diving in 2007 and was mesmerized by the underwater world. He knew the ocean was going to be a part of his life. So he moved to Wilmington, NC where he could be close to the water and attend UNCW, studying Environmental Science. After graduating, he pushed his dive career further becoming an instructor and working down in the British Virgin Islands with the very same company that certified him. He finally resided back in Wilmington where he continued to pursue his passion in the dive industry.